Departments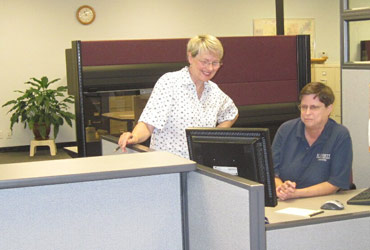 ASSESSOR'S WEBSITE
A MESSAGE FROM YOUR ASSESSOR

Welcome to the South Moline Township Assessor's new website!

We hope you will find the website helpful to you either as a taxpayer or an appraiser searching for information on Township properties. We also hope you will take a few minutes to explore the site for information about Exemptions you may qualify for and also about the Assessment Process. Our hope is that you find this site useful and user-friendly.
Assessor's Office
The Assessor does not levy taxes.  The Assessor establishes a market value on all property within the Township.  All units of local government receive their income based on the taxes levied on these values.

The Assessor determines the market value of all taxable property based on the current market.  Each property is assessed at the statutory 33.33% of its market value.  Township Assessors use the same principles, techniques and methodologies as those employed by fee appraisers.  However Township Assessors must also assure that all Township residents are assessed equitably.

In the Assessor's office you will be able to locate property information on Township parcels, verify the accuracy of property data and sign up for property exemptions.
OWNER OCCUPIED EXEMPTION
Any Township resident who owns and lives in their home on or before January 1 of each taxable year is eligible to receive this Exemption.
HOMESTEAD EXEMPTION
Any Township resident who is turning 65 years old, owns and lives in their home should stop by the office to sign up for the Homestead Exemption. This application can be completed any time during the year.
SENIOR FREEZE EXEMPTION
The Freeze is for those residents over 65 years old with a Household income of under $55,000. The Freeze needs to be renewed annually and should be completed by July 1 each year.
Contact:
Assessor's Office
2515 53rd St.
Moline, IL 61265
Phone: 309/736-0814
---
Town Hall
2521 53rd St.
Moline, IL 61265
309-762-3232
Senior Center
637 17th Ave.
East Moline, IL 61244
309-752-2643
Road & Bridge
3310 48th Ave.
Moline, IL 61265
309-762-3711
Cemetery
2902 32nd Ave.
Moline, IL 61265
309-762-3232
Assessor's Office
2515 53rd St.
Moline, IL 61265
309-736-0814