Welcome to South Moline Township!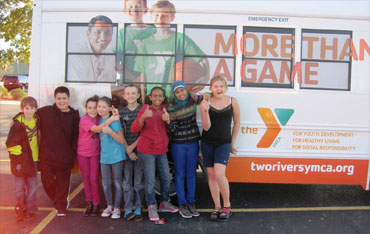 Children sponsored by South Moline Township in the Y Winner's Program.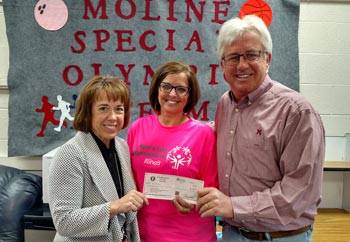 South Moline Township Supervisor (Tracy A. Best) donating funds to the Moline High School Special Oympics Basketball Team.
Upcoming Events
Early Voting & General Election Voting
November 8, 2016

Register to Vote: If you're new to the community or would like to exercise your right to participate in the election process the township staff is available to register you to vote.
South Moline Township is dedicated to the goal of improving the quality of life for the children, elderly and those less fortunate in our community.
Sur Moline Township se dedica a la meta de meta de mejorar la calidad de vida de los niños, ancianos y aquellos menos afortunados en nuestra comunidad.
Township Locations

Office Hours

9:00a.m.-12:00p.m. & 1:00p.m.-4:00p.m.
Town Hall
2521 53rd St.
Moline, IL 61205
309-762-3232
Senior Center
637 17th Ave.
East Moline, IL 61244
309-752-2643
Road & Bridge
3310 48th Ave.
Moline, IL 61245
309-762-3711
Cemetery
2902 32nd Ave.
Moline, IL 61245
309-762-3232
Assessor's Office
2515 53rd St.
Moline, IL 61245
309-736-0814